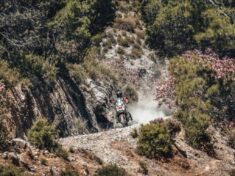 Ben je in het bezit van een zwaardere offroad/allroad motor? Ga dan mee met een fantastische reis dwars door Spanje!
Een 13-daagse Tour op GPS door SPANJE. We vliegen naar Barcelona, en starten vanuit Huesca richting het Noord-oosten. Van hieruit gaan we naar het westen van Spanje, Dan vervolgen we de Tour naar beneden, richting het Zuiden, o.a. Guadix en omgeving Granada.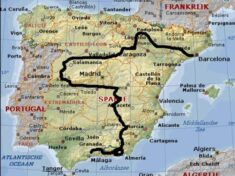 A taste of Spain: mooie motorroutes, prachtige views, heerlijk tapas, 's-avonds een wijntje of biertje….één ding is zeker, het wordt een prachtig avontuur!
Een 13-daagse reis (30 aug – 11 sept 2020) inclusief motortransport, hotelovernachtingen inclusief ontbijt, technische service: pakketprijs 3.150,- euro.
Wil je deelnemen aan A TASTE OF SPAIN TOUR, meld je dan zo snel mogelijk aan, er zijn nog slechts enkele plaatsen beschikbaar! www.memotours.eu