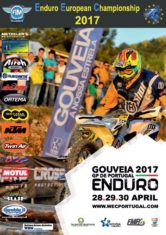 New season for new champions
The new season of the 2017th Enduro-European-Championship starts in two weeks, at 29th/30th of April in Portugal. In Gouveia a challenging area is waiting for the riders, right to the border of the national parc "da Serra da Estrela".
The local motoclub is busy in preparing everything: both specials, the cross-test and the enduro-test are within walking distance to the paddock. Around on the track there are some more spectacular places.
The start of the three rounds, each 55 km, will be at 9:00 am, the arrival expected at 3:00 pm.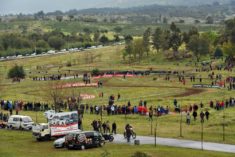 The best conditions for a sporty start into the new season!
While the reigning champion Brad Freeman, who become a factory rider for Beta in the world-championship, is not taking part, we surely will have a new overall-champion at the end.
Last season's second, the Czech Jaromir Romancik, is the new favorite: He lost the titel in the E2-class in the very last competition for an unlucky and painfull crash. But he started well this year, already in the international motocross-championship "MX-Masters" in Germany, to prepare for the enduro.
The reigning champion in his class, the KTM-rider Marco Neubert, is injured: The German has twisted his knee during training and demolished his ligaments. Nevertheless, he had already competed in the first races in the German championship.
Also injured is the junior champion Patrick Markvart, who broke his leg in a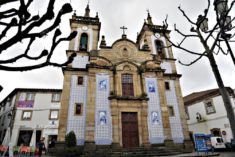 competition.
Not starting also the women-champion Jane Daniels – so we have to find a new champion anyway.
This is the first of four competitions in the fight for the crown of European-Enduro.
The next round will be held in Estonia, where in Paikuse the European-Championship already took place in 2012. After this the Riders have to travel down into the middle of Germany and at least to the Gelnica in the east of Slovakia an the tracks of the former Sixdays.
More information and schedules, results and links, there are always up to date and right on the official website: http://european-enduro.com/   Aanvullend reglement
2017:
29/30 April Gouveia / Portugal – www.wecportugal.com
8/ July Paikuse / Estonia – www.msport.ee
5/6 August Burg / Germany – www.enduro-burg.de
13/15 October Gelnica / Slovakia – www.enduro-gelnica.sk