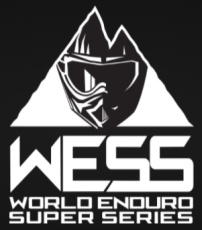 The World Enduro Super Series (WESS) is an exciting new multi-discipline, motorcycle championship for professionals and amateurs alike, run by WESS Promotion GbmH. A premium offroad championship, the World Enduro Super Series will bring together many of the world's best and most visible events and will annually crown the ultimate enduro champion.
The World Enduro Super Series is a global enduro championship that will combine many of the world's most well-established and well-supported enduro events. The series will include Hard Enduro, Classic Enduro, Cross-Country and Beach Racing style events, where all enduro athletes are free to compete on their preferred make and size of motorcycle. All events will retain their unique spirit and regulations, and will remain 100% independent, with a uniformed point system applying to all events.
Combining today's various competitive enduro formats, the World Enduro Super Series will harness the true potential of enduro sport, channel media and fan interest while also giving the wider motorcycle industry and event sponsors a larger communications platform.
Let's get this started!
2018 CALENDAR
To ensure a quality line-up of events the World Enduro Super Series will be an eight-round championship in 2018, with strategic international growth planned for 2019. The series will begin in May in Portugal with Extreme XL Lagares – an exciting race that typifies the popular, modern style of enduro competition included in the WESS. Also featuring iconic and well-established Hard Enduro events such as the Erzbergrodeo Red Bull Hare Scramble and Red Bull Romaniacs, the series will also feature Classic Enduro races in countries where traditional, time-card events are commonplace. The series will include key Beach Races such as Red Bull Knock Out in The Netherlands together with Cross Country events.
May 11-13 Rnd. 1 Extreme XL Lagares (Portugal)
www.extremelagares.com
May 31-June 3 Rnd. 2 Erzbergrodeo Red Bull Hare Scramble (Austria)
www.erzbergrodeo.at
June 8-10 Rnd. 3 Trefle Lozerien AMV (France)
www.trefle-lozerien-amv.com
July 24-28 Rnd. 4 Red Bull Romaniacs (Romania)
www.redbullromaniacs.com
September (Date TBC) Rnd. 5 Red Bull 111 Megawatt (Poland)
www.redbull.com
Rnd. 6 TBA
October 26-27 Rnd. 7 Gotland Grand National (Sweden)
www.nordicsportevent.se
November 10 Rnd. 8 Red Bull Knock Out (The Netherlands)
www.redbull.com