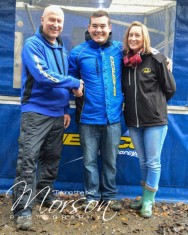 Only some weeks left to the kick off the European Enduro Championship (EEC) in Donoratico,  Italy.
For 2016 there are four different, new and well known venues for the upcoming competitions.
Moto Club Costa Etrusca is organizing on 12th and 13th of March in Donoratico / Italy (south of Pisa) the first round.
Only a fortnight later, on 26th and 27th of March is the next highlight at a prominent place: in Brioude / France with the organization of the Motoclub Brioude the second round of the EEC will be hel. Since the Six Days enduro fans all over the world know the place very well.
In the mid of summer, at 30th and 31st of July there will be the next step in an also well known place: Ogre, Latvia which was already one of the areas where the EEC was held not so long time ago.
New entry for Harfsen, in the Netherlands, which will host the European Championship on 28/29th October Holland. In addition, the competition will be held on Friday and Saturday.
Defending champion Tom Sagar, winner in the overall, switched his bike: in the upcoming season he will ride a Sherco 450 in the E2 class.
2016 European Enduro Calendar
12th/13th March             Donoratico / Italy  –  http://motoclubcostaetrusca.it/
26th/27th March             Brioude / France  –  http://www.motoclubbrioude.fr/
30th/31st July                Ogre / Latvia  –  http://www.lamsf.lv/
28th/29th Oktober          Harfsen / The Netherlands  –  http://mxharfsen.nl
For further info: http://european-enduro.com/